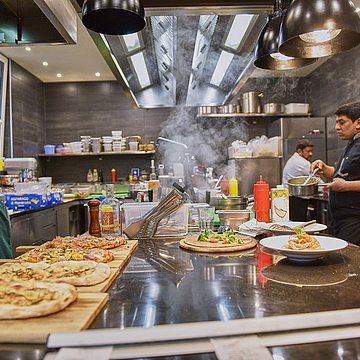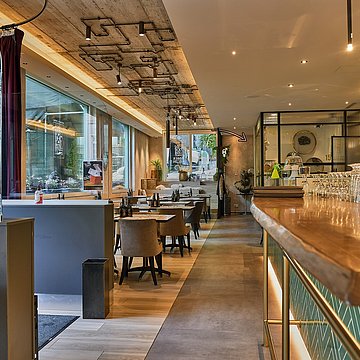 Roemerkeller Merano Corso
Restaurant in Merano's city center
It was founded as Conca d'Oro in 1972 and was one of the first restaurants in Merano's city center.
For almost thirty years it was the scene of unforgettable moments, to such an extent that it has created in the Meranese of today an indelible memory. It closed its doors in 2001 and only in 2019 reopened renovated and refurbished under the "NOVO" banner. In 2020 it is taken over by Römergroup and reintroduces itself to the city of Merano as Romerkeller Corso. Sophisticated culinary offerings allow guests to spend pleasant moments either in the main dining room or on the terrace or in the coolness of the underground cellar.
Fact & Numbers
About us
We offer such a varied menu where everyone will find their own preferences. There are many offerings, delicious, vegan and high quality, Mediterranean cuisine and traditional South Tyrolean dishes, guaranteeing intense and decisive flavours.
Always
Open
Our restaurants do not have a closed day. You can always find us here!
Wide
Range
In our restaurants the wide range of offerings will be able to satisfy everyone.
Veggy
& vegan
Choice of vegetarian and vegan dishes
Spaces
top in our restaurants
Enjoying a central location, in addition to an elegant indoor hall, it has a beautiful outdoor terrace for experiencing the summer season to the fullest.
Menu
Discover our menu
Excellent Italian and South Tyrolean cuisine. Cuisine under the banner of innovation, always following traditional recipes.
Our restaurant in Merano's city center wishes to host its customers in a refined and elegant environment.
An experience to enjoy, in an atmosphere that manages to combine cuisine and the most modern conception of space and service to make you feel at ease.
Thanks to a studied mixture of styles and flavours, by us you can have the best of our menu and from our kitchens, choosing between the freshness of our dishes and the aromas of traditional cuisine, which combine to offer a varied and tasty choice of food, in which choosing will be like traveling among the flavours of the world.
Our passion since the year 2000
Our philosophy is characterized by passion, quality of service, customer care, friendliness and attention to detail.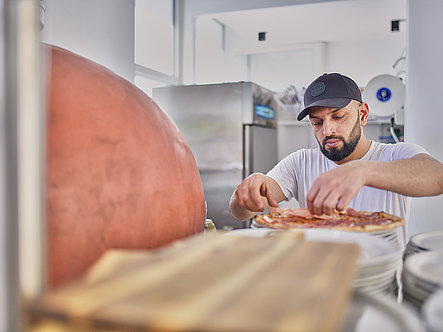 Pizzeria
Delicious steaming pizzas
Our pizzeria gives way to choose a wide range of pizzas offered in our menu. For our pizza doughs, we use only top-quality ingredients to ensure our guests the best possible quality.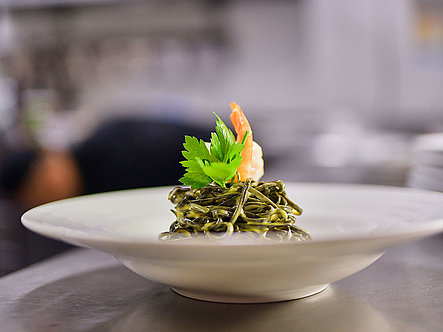 Restaurant & Steakhouse
Genuinely Italian cuisine and top-quality meats.
From the land to the sea; from selected meats - of the highest quality - to different pizza doughs (including gluten-free); from a cool mug of beer to a glass of wine with a fine label: the food and wine offerings are rich, curated...all to be discovered!
As a steakhouse we offer succulent cuts of meat prepared to perfection.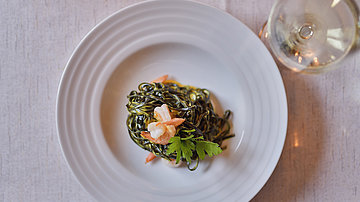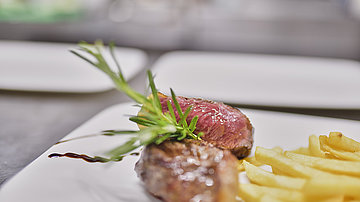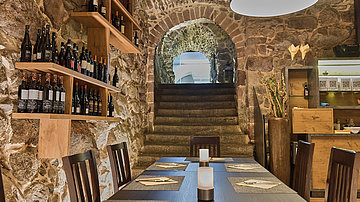 How to get here
Merano Corso, Corso Libertà 54, 39012, Merano (BZ)
Tel: +39 324 5568737
Email: meranocorso@roemerkeller.it
Hours:
Mon - Sat: 11:30 > 14:30 | 17:30 > 23:00
Sun: 11:30 > 14:30 | 17:30 > 23:00