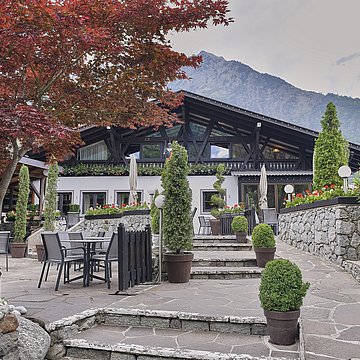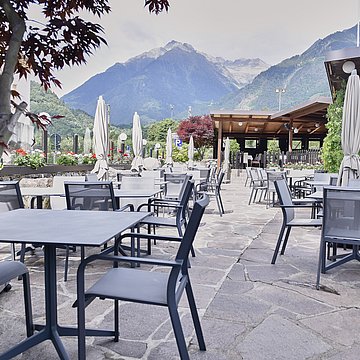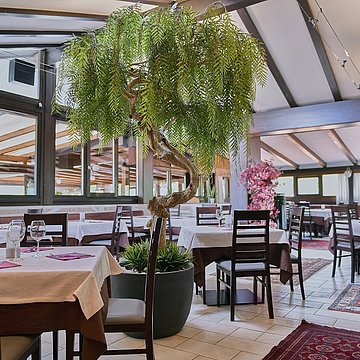 Roemerkeller Lagundo
Restaurant in Algund with Pizzeria
On the ancient Via Claudia Augusta, a Roman road that led from Donauwörth through the Alps to the Adriatic Sea, opposite the "Brückenkopf" museum - the smallest in South Tyrol - you will find our restaurant in Algund. In summer you can enjoy the beautiful outdoor terrace, while in winter you can retreat to the cellar or enjoy the warm "Stube".
Fact & Numbers
About us
We offer such a varied menu where everyone will find their own preferences. There are many offerings, delicious, vegan and high quality, Mediterranean cuisine and traditional South Tyrolean dishes, guaranteeing intense and decisive flavours.
Always
Open
Our restaurants do not have a closed day. You can always find us here!
Wide
Range
In our restaurants the wide range of offerings will be able to satisfy everyone.
Veggy
& vegan
Choice of vegetarian and vegan dishes
Spaces
top in our restaurants
Perfect venue for any kind of event, from a dinner with family and friends, or a corporate dinner.
Menu
Discover our menu
Thanks to a studied mixture of styles and flavours, by us you can have the best of our menu and from our kitchens, choosing between the freshness of our dishes and the aromas of traditional cuisine, which combine to offer a varied and tasty choice of food, in which choosing will be like traveling among the flavours of the world.
Our passion since the year 2000
Our philosophy is characterized by passion, quality of service, customer care, friendliness and attention to detail.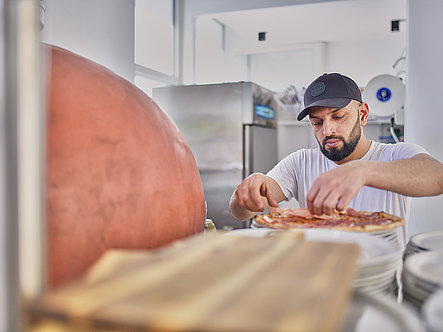 Pizzeria
Delicious steaming pizzas
Our pizzeria gives way to choose a wide range of pizzas offered in our menu. For our pizza doughs, we use only top-quality ingredients to ensure our guests the best possible quality.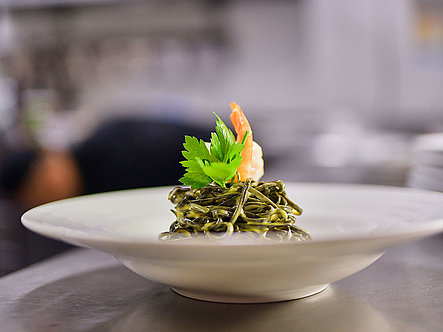 Restaurant & Steakhouse
Genuinely Italian cuisine and top-quality meats.
From the land to the sea; from selected meats - of the highest quality - to different pizza doughs (including gluten-free); from a cool mug of beer to a glass of wine with a fine label: the food and wine offerings are rich, curated...all to be discovered!
As a steakhouse we offer succulent cuts of meat prepared to perfection.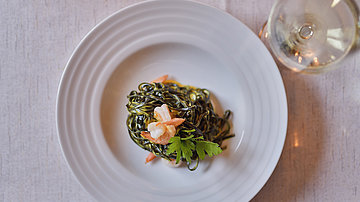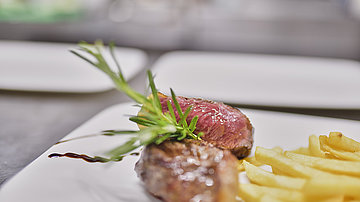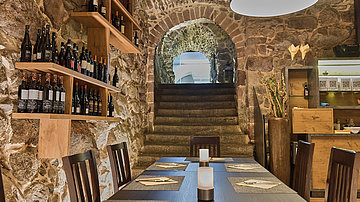 How to get here
Roemerkeller Lagundo, Via Mercato 12, 39022, Lagundo (BZ)
Tel:+39 329 6374442
Email: lagundo@roemerkeller.it
Hours:
Mon - Sat: 12:00 > 14:30 | 17:00 > 01:00
Sun: 12:00 > 14:30 | 17:00 > 01:00